Our Three Step Process to Profits – Consulting
First we review your current Successes, Challenges and Margins.
Define the "why's"
Next we set Profitable Goals to achieve and a flight plan to follow
With a strategic plan and tactics
Finally we work with you to execute the plan, modify as needed and track our results for success.
Co-Pilot (Coaching)
Piloting a small business can be challenging, disruptive and lonely.  Our 30 years experience working with Fortune 500 companies, as well as running a family owned food manufacturing business and other small businesses offers proven processes to help you stay on course, overcome challenges, improve communication and work smarter, not harder!
You will get a helping hand from someone who has been there, from start-up, gaining financing, having success and downturns, turnaround, profitability and exit of a family business.   You gain the experience and learning without giving up equity.  You will get advice in process improvement, employee communication, goal setting as well as a friendly ear to vent.
A coach can be a powerful stress reliever, to know someone is supporting you and your business on the journey to success.
Learn More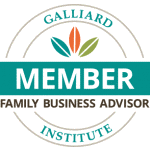 Next Steps…
Start with a no cost, no obligation meeting to discuss how we could help.