Reach your maximum potential!
Our philosophy is to always act in the best interests of your company.  Our advice is based on "if we owned the business…"  We work hand in hand to analyze your competitive strengths, challenges and market opportunities.  Visualize your future and imagine your success.
Branding, Strategy
We will co-plan the branding platform  and use our experience with major brands and training to hone in on actionable strategies to Boost your Business.  Next we set measurable Goals for success and a strategic "flight plan" and tactics.
and Execution
Finally we work with you to execute the plan, modify as needed and track our results for success.
Our structure offers you the mental firepower of big company advisors/consultants, without the financial investment only prudent for large businesses/budgets.  Are you ready to ride the rocket to long-term growth and reach your full profit potential?
Make more money, improve your work/life balance – Work Smarter, Not Harder!
Learn More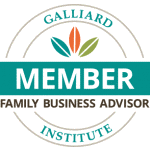 Next Steps…
Start with a no cost, no obligation meeting to discuss how we could help.